Cognac Grande Champagne Navarre Souvenir Impérial
Cognac Grande Champagne Navarre "Vieille réserve", Domaine du Renclos
1st growth of Cognac
Grape variety 100% Ugni blanc
Composition of the blend: 10% from 1958-1959, 50% from 1965, 40% from 1970-1975
Barrel burn at 40% (obtained by blending alone)
70 cl
The NAVARRE family, settled in Western Angoumois since the beginning of the 14th century, has been producing cognac from father to son since the 18th century. The current property, Domaine du Renclos, was acquired in 1811 by Pierre NAVARRE (1775-1827), owner and merchant. It was his grandson who built the current residence in 1868, pleasantly situated on the banks of the peaceful river Charente.
The family estate covers 11 hectares of vineyards exclusively located in Grande Champagne, Premier cru du Cognac. It is composed of 10 hectares of white vines of Cognac appellation including 6% of Folle Blanche and 6% of Colombard, the rest in Ugni Blanc. One hectare is reserved for the production of Pineau des Charentes. The methods of cultivation and vinification are traditional and the grapes are harvested by hand!
The distillation in a small copper still of 10 hl, conducted by the owner himself, the ageing in oak barrels in the cellars benefiting from the favorable humidity brought by the nearby Charente river and the bottling are entirely carried out at the property.
The Navarre "Imperial Reserve" Cognac is a blend of several very old vintages: 10% from 1958-1959, 50% from 1965 and 40% from 1970-1975.
It is unfiltered and "Brut de Fût", the degree of 40 being obtained by the blend alone. Indeed, in these particularly humid cellars (the Torula "cognacensis" fungus forms a thickness of several centimeters on the ground!), the oldest eaux de vie often reach less than 40%, the youngest (nearly 50 years old anyway!) being around 45%. This ensures the preservation of its most complete and authentic substance.
This unique quality, elaborated in a strictly artisanal way from eaux-de-vie of a single vintage, from a single domain, is the very example of this splendid vintage of Grande Champagne arrived with time at its apogee.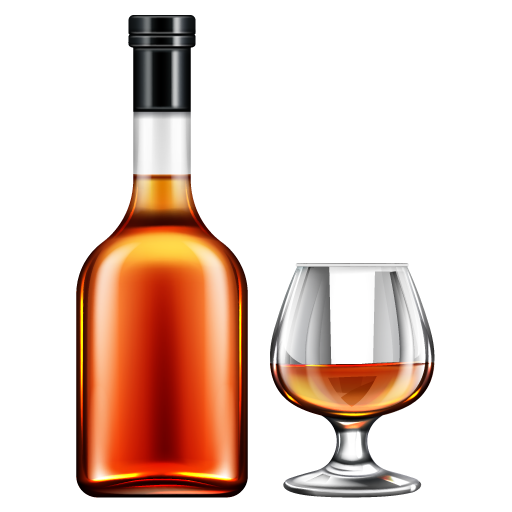 The nose is fruity (mango, guava, papaya, melon) and floral (violet), then lets the rancio express itself with notes of dry and fat white wine (an old burgundy for example). In mouth, the attack is soft and silky, first on exotic fruits, then on macadamia nuts and cigar box. The finish, endless, reminds the very old (and excellent) white pineau of the domain. Great !
Only connected customers who have purchased this product have the possibility to leave a review.